Tuesday, March 15th, 2016
OC Modeling™
FOR IMMEDIATE RELEASE
OCM Adds Eric Masterson as a New Agent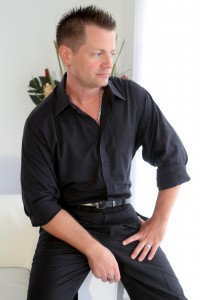 (Los Angeles, CA) 2016 could be the Year of OC Modeling™—they've been very busy booking some of the best talent in the biz. Now, they have added Eric Masterson to their staff as a new agent to help with the huge amount of work they tackle on a daily basis.
Since 1998, Eric has performed in over 700 scenes for all the top shelf studios and has appeared in many parodies in a variety of sex and non-sex roles, including Wonder Woman XXX; An Axel Braun Parody, and Man of Steel XXX: An Axel Braun Parody. He's also known as a director and cameraman.
"Joining the OC Modeling™ team has let me be a part of a new family, and I'm growing in yet another aspect of this industry," says Eric Masterson, Senior Talent Advisor. "I'm looking forward to many years ahead of helping new talent get into an industry that I know and love. I will continue to perform in front of the camera for at least awhile longer, and of course you can call OCM to book me."
"With a background as a director and talent, Eric will be the perfect addition to the OCM Family," says Sandra McCarthy, Co-Owner of OC Modeling™. "With experience in being on both sides of the camera, he understands what the directors and studios need for booking, getting the info to the talent, and the importance of being there should any questions or issues arise. We're excited to have him and know he will do great things for OCM!" Eric Masterson can be reached at eric@ocmodeling.com and 818.854.5175.s
All media inquiries about OC Modeling™ and their talent should be directed to Erika Icon of The Rub PR at erika@therubpr.com.
ABOUT OC Modeling™
OC Modeling™ provides attractive male and female models of all types interested in working in Adult films a chance to make excellent money and build careers in the industry. Models can be booked for many different kinds of shoots ranging from lingerie and swimsuit to adult video and photos. There are many talent agencies out there, but OCM is different—they have a strategic partnership with a top Internet company and an in-house PR company. Talent can make much more money, beyond just bookings for shoots. OCM's goal is to develop a web presence for our select models and give them the ability to generate additional income through official personalized websites, live webcam shows and more. Additionally, they keep their models on top of their game and in the press with interviews, magazine placement and much more. With offices in Chatsworth and Las Vegas, OC Modeling™ is representation refined.